Custom Homes
Structural Engineering for Custom Homes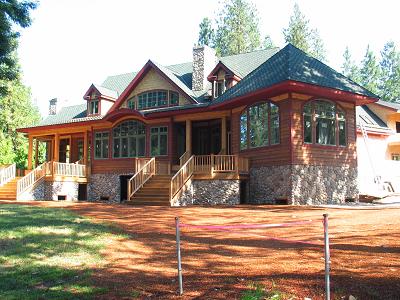 You've decided to build your dream house. Few things are more exciting than seeing all of your hard work come to fruition in the form of a house that has been custom designed and built especially for you.
Ogren Engineering has a lot of experience providing the structural design for custom houses. Let us help you with yours.
Contact us so we can offer advice during the design phase. Sometimes just a few minutes of time can save a lot of money later in redesign fees when we offer input from the structural engineer's perspective.