Stone Faced ICF House
Structural Engineering for Stone Faced Insulated Concrete Form House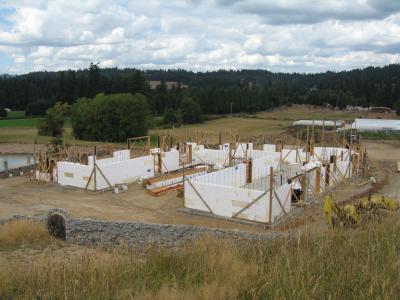 When the owners of this unique house approached Ogren Engineering, they had a vision of what they wanted but weren't sure how to build it and make it work with the building code. With our extensive knowledge and experience with Polysteel Insulated Concrete Forms, we suggested this as the best way to build their house.
The desired look was that of an Middle Aged Peasant's stacked stone house with a modern flair to it. The interior would have large open spaces and tall ceilings. One area of the house has walls that are twenty feet tall between the floor and roof.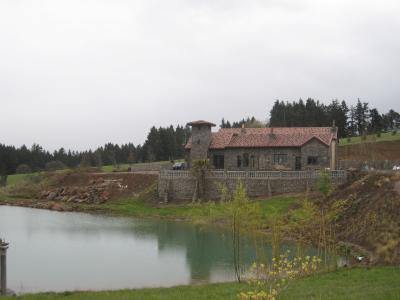 Given the tall walls and the heavy walls, the only choices for this building were either concrete or masonry walls. The heavy stacked stone walls create very high seismic loads that typical wood-framed walls cannot support.
As an added bonus, the Polysteel ICF walls help to create an energy efficient home. Thanks to Ogren Engineering, the home owners were able to get everything he wanted and more from their new home.